Services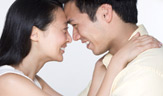 I offer a range of counseling services, as well as education and consulting.
Counseling Services
I provide:
Individual counseling with adults, children, and adolescents
Marriage and couples counseling
Family counseling
Premarital and pre-engagement counseling
Career counseling
I can help you:
Address marital and couples issues
Resolve parent/child conflicts
Handle personal struggles with anxiety, depression, doubt, failure or a lack of fulfillment from life
Resolve issues related to your childhood
Solve relationship problems caused by money and financial pressures
Cope with loss or grief
Manage stress more effectively
Explore career and vocational issues
Find spiritual direction and renewal

Address personal and relational problems associated with a physical illness, accident, or disability
Deal with the dilemmas of aging, parenting, and growing up
Face challenges created by ADD and other learning disabilities
Address issues relating to separation, divorce, parenting, remarriage, and step-parenting
Address codependency and issues related to being an adult child of an alcoholic (ACOA)
Educational Services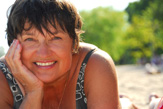 I provide educational programs for church and community groups on a wide range of topics. Please contact me for a complete list of classes, seminars, and retreats. Recent topics include Family Ties that Bind or Liberate, Grieving and Divorce Recovery, Prayer and Personality Type, Conflict Transformation, and Marriage as a Spiritual Journey.
Consulting Services
I am available to assist clergy and other professionals find appropriate assessments, referrals, and resources for parishioners or clients they happen to be working with.