Getting Started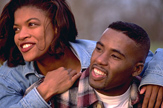 We begin with a phone conversation, which will help us decide if we are a good match. It is important to have a brief discussion regarding what you would like help with, basic costs of my services, billing and insurance questions, and my availability. (To set up this initial conversation, call me at 425-451-4749 or email me at ).
After you complete some New Client forms (which you can download here), we'll make a first appointment.
Stages of Therapy
The initial phase of therapy involves getting to know one another, learning the background of your issues, and making a therapeutic contract or plan that clearly outlines goals, priorities, interventions, and provides an estimate for how long your therapy might take. If it seems helpful and you agree, I may ask you to complete a personality or relationship inventory to assist in the assessment process.
The middle phase of therapy usually involves homework assignments, skill-building, role-playing, frequent assessments of progress, and supplemental readings. I may suggest an educational seminar or therapeutic service offered by another professional in the community.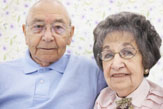 We spend time talking about how you got to the place you are and what choices you have about your future. I'll ask you to uncover and reflect upon your feelings, thoughts, behavior, and events in your life in an atmosphere of safety, trust, and support as you decide what changes you want to make.
Sometimes this process is painful but is always done at your pace and with a lot of support. Personal change can make you feel vulnerable or potentially destabilize or threaten the status quo in significant relationships in your life. Therapeutic change can even create more stress, anxiety, and sadness at first but the final goal is always to help you find more inner peace and harmony with yourself, others, and your higher power.
In the last phase of therapy, we'll evaluate your progress in a big picture kind of way and develop an ongoing plan for maintaining the gains you've made in therapy. I highly recommend a structured exit interview before or as you decide to end therapy with me or transfer to another therapist or program.